Disclaimer: I'm an affiliate for Personal Capital.  I use the service and wouldn't have recommended it if I didn't truly believe it was beneficial to my readers.  If you sign up through any links on this page, I may be compensated, at no cost to you.  In fact, Personal Capital is free to sign up and use.
Why Personal Capital?
Personal Capital is one of my favorite apps for keeping track of my finances.  It offers the simplest solution I've seen to view all of your accounts in one, easy to understand dashboard.  The site links to all of your bank and investment accounts, so it can provide a summary of your investment returns, change in net worth and even an analysis of your investment fees.
Plus, with the Personal Capital app, you can check your investments anytime, anywhere.
The best part is that it's completely free to sign up and use.
While they do offer some paid wealth management services, you absolutely don't need to sign up for them.  I've been using the free version for a few months now and I've never had an issue with not having enough features or support.
I'm such a big believer in what gets measured gets managed, so having an easy way to measure your budget and investments is key to achieving your financial goals.  And for me, using Personal Capital is the best way (besides a TON of manual Excel files) I've found to measure my progress.
So, if you're ready to sign up, here's a step by step guide to setting up your account in under a minute.
One Minute Account Set Up
Once you've reached the sign-up page, enter your email and phone number.  Also, create your password.

After all your information is entered, click the "Sign Up Now. It's Free" button.

Sometimes you may be asked to verify your identity by receiving a code via text.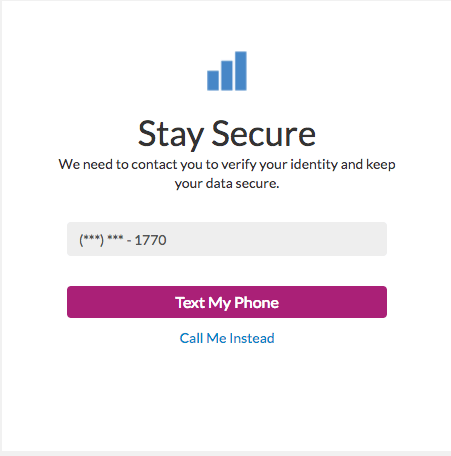 Next, answer some basic information about yourself.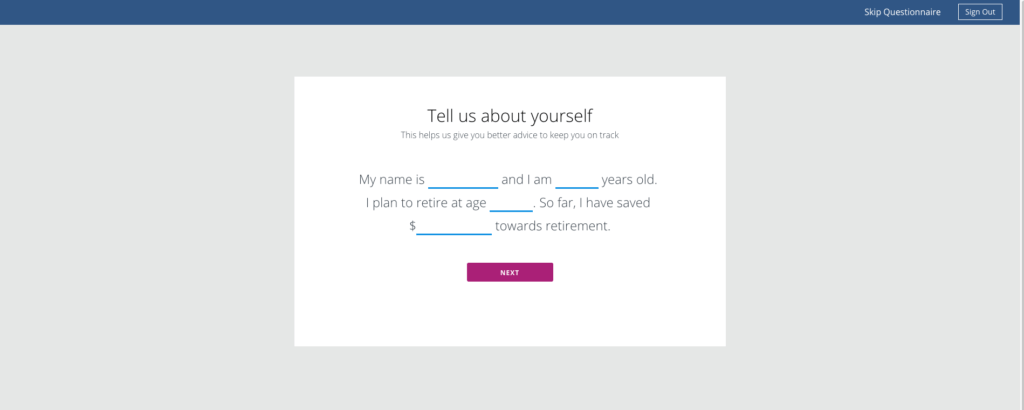 Or you can skip this section altogether.
Now it's time to start linking your accounts.  Personal Capital supports adding tons of different accounts – from traditional bank accounts to 401ks and IRAs.  Simply search for the bank or brokerage where your account is located.
Once you select your bank, you'll have to enter your username and password.  This is not the username and password you set up with Personal Capital, but rather the ones you use to sign in to your bank or investment account online.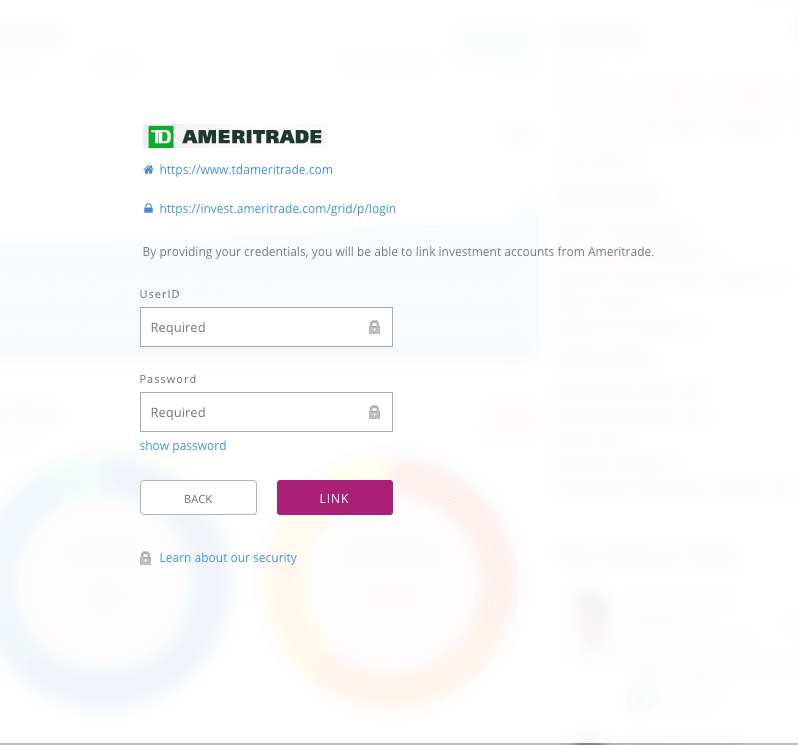 Now that you have one account connected, keep going!  Connect the rest of your accounts.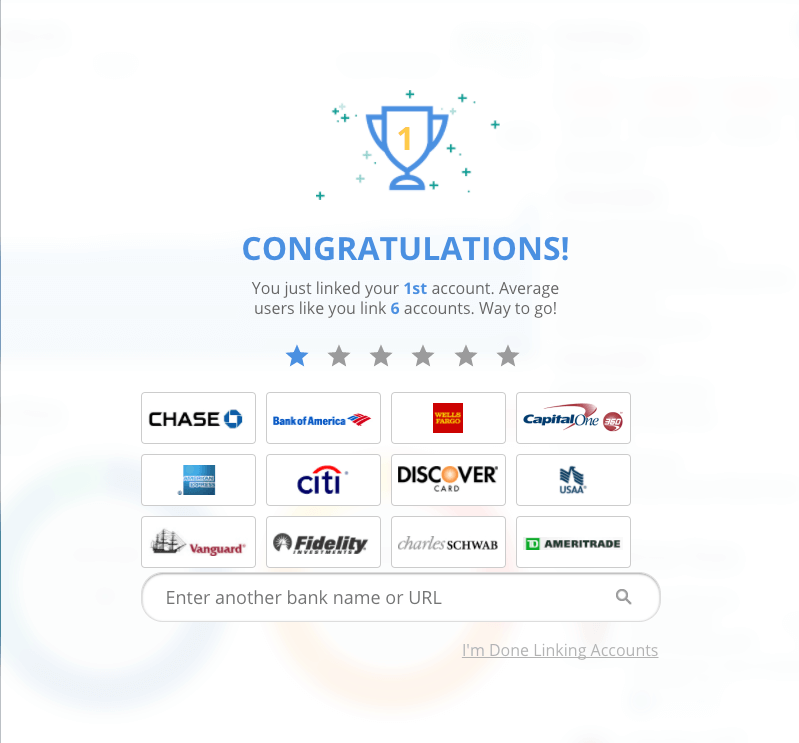 Or if you'd rather skip this and add more later, you can do that too.
Congratulations! Now that your account is set up and ready to go.  The more accounts you add, the more beneficial the Personal Capital dashboards become.  You can track your net worth, set monthly budgets and even analyze your investment performance.